Thanks much to
Hoosier Homemade
for the fun blog award! What a fun surprise!
She has an amazing blog about how to make your house a home including: Cooking, Baking, Decorating, Frugal Living, Organizing, Sewing, Crafting.
The
One Lovely Blog Award
is all about making new friends. So, I am passing on this award to some of my fav's. Check their amazing blogs out!!
They, in turn, must pass it on, and so on, and so forth. In no special order, of course: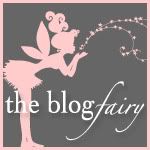 http://declutterblogg.blogspot.com/
http://crockpot365.blogspot.com/